HOTEL HOSPES LAS CASAS DEL REY
Located in the heart of the historic center of Seville, it immerses the guest in a world of inspiration. The hotel embodies the hospitality, history, aesthetics and culture of the city so that the guests transform all these values into very personal experiences.
At Hospes Las Casas del Rey de Baeza, contrasts follow one another and emotions are unleashed. The colors and aromas in its Andalusian patios evoke excitement and joy.
Hospes invites you to a space of inspiration and discovery. Bodyna offers a journey to calm and balance and the Azahar Restaurant brings local gastronomy to discover the true heart of Seville.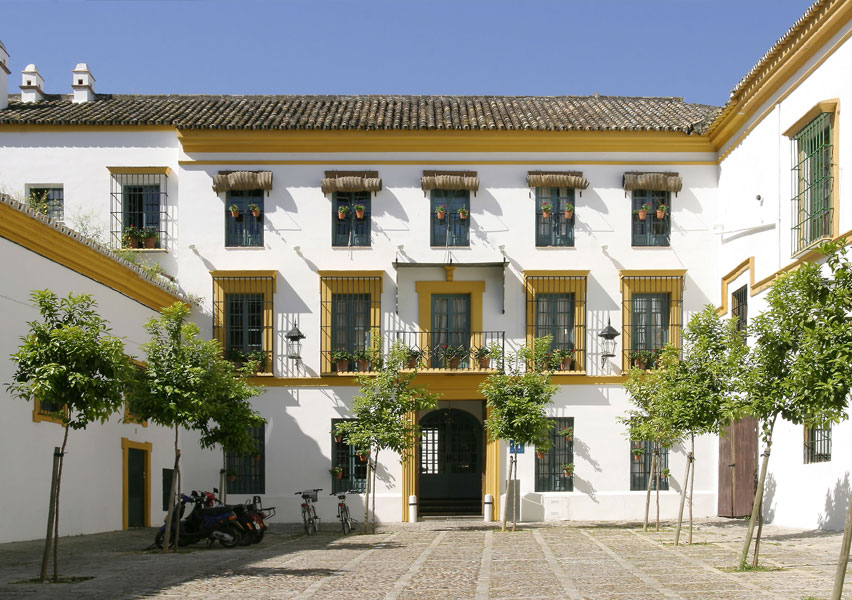 HOTEL COLÓN GRAN MELIÁ
Hotel Colón Gran Meliá embodies the friendliness and elegance of one of the most iconic cities in Seville, Andalusia. A hotel designed for hedonists and lovers of the south that can boast having been the favourite place to stay for renowned artists ever since its inauguration for the Universal Exhibition in 1929. Step inside and discover this longstanding city tradition. Our ideal location, just a stone's throw away from Seville's main tourist traps makes it an ideal choice for those wishing to visit the Cathedral, Giralda, and much more..
HOTEL MELIÁ SEVILLA
In the heart of Seville, this elegant urban hotel lies alongside the iconic Plaza de España and the magnificent María Luisa Park. With spacious rooms and avant-garde design, it also features a wonderful outdoor pool, the largest Convention Centre in the centre of the city, and delicious dining at restaurants such as Mosaico and Chimera